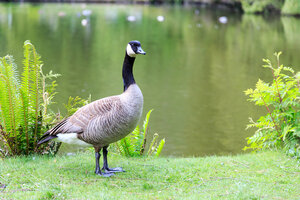 Daily Mail readers have actually been cancelling their subscriptions to the RSPB following reports that it assisted a Canadian Goose that fell into a river.
One informed us, "This is revolting actually. I've been donating to the RSPB for 20 years and have actually cancelled my subscription today. I imply, why can't Canada spend for it? It is their goose. We should be helping British geese."
The rejection comes in a week when Daily Mail readers began boycotting the RNLI because it attempts to cut the number of individuals drowning in locations that regularly flood, like Bangladesh.Mail reader, lettheblackb ****** sdrown informed us, "I'm fed up of all my charity contributions going to foreigners. The RSPB should not be helping Canadian geese. End Of!"
In other places, the RSPCA have likewise come under fire after re-homing a German Shepherd recently. One Mail reader said, "Why should my contributions go to German Shepherds? We won the war after all. I didn't die 5 times in the trenches so the RSPCA could help German dogs. We must be supporting British farming going forwards. The RSPCA must assist British Shepherds."
"And don't get me started on felines. Persian's and Manx cats they had. I thought Iran became part of the axis of evil but here we are paying for the RSPCA to care for its felines."
Another Mail reader likewise said, "A few days ago I went to the RSPCA and there wasn't a single British pet there. Irish Wolfhounds, Pekingese, Maltese. They even had a Pomeranian and that hasn't existed for many years. Bloody lefties this is what this is."
And it's not just the RSPCA. The Rochdale Herald reported previously this week that lots of Mail readers were avoiding the WWF since pandas aren't native to Britain. The debate is still going. One reader informed us, "I'm sick of this. I believed their symbol was a badger however it ends up it's a panda. Wager it consumes cats too."
Numerous charities are hoping that the whole debate will blow over next week when The Toby Carvery announces its vegan Sunday roast offering.
This content was originally published here.