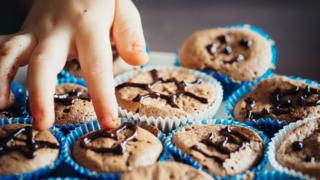 Half of the sugar children in England consume comes from unhealthy snacks and sweet beverages, figures show.
On average, primary school children have at least 3 sweet treats a day, Public Health England discovered.
This indicates they can quickly take in 3 times more sugar than the suggested maximum.PHE has introduced a campaign to encourage parents to search for healthier treats of no greater than 100 calories – and to restrict them to 2 a day.
The eight-week here.